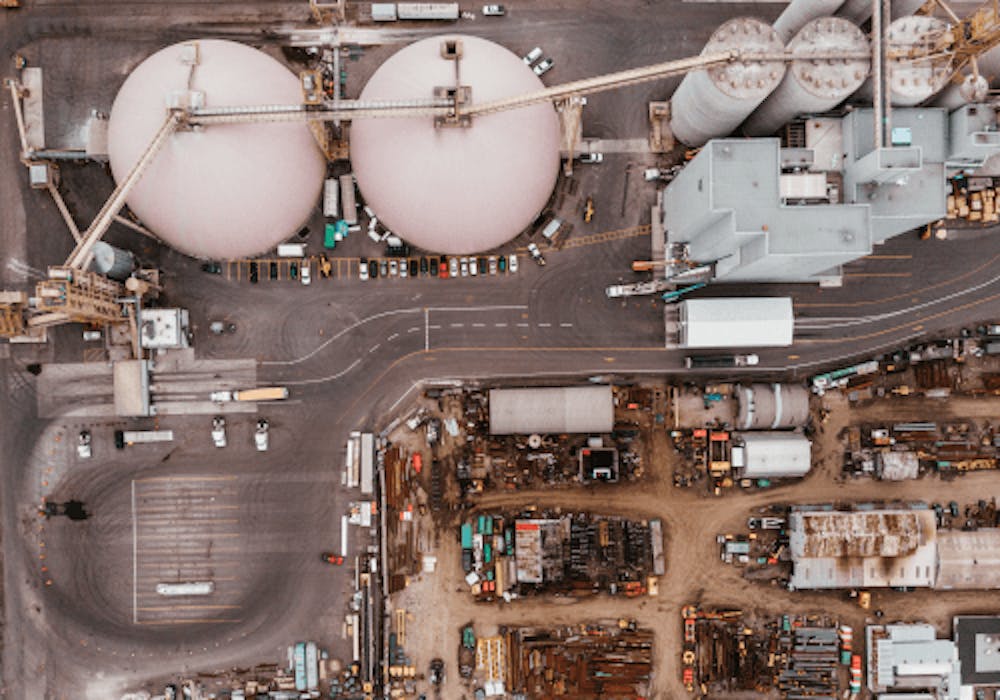 An energy audit assesses business consumption in terms of when, where and how your business uses power. This information can be used to help your business to lower emissions, ensures you meet legal compliance, and makes your organisation more environmentally-aware as well as cost-effective.
Having a better understanding of business energy use can help to inform and support board-level and operational decision-making, with accurate data and analysis essential to your commercial future.
What happens during an on-site energy audit?
An energy-saving expert will visit your business to assess energy patterns which help determine where you can lower consumption levels.
During the audit, they will inspect various pieces of equipment such as air conditioning units, lighting, heating systems, water usage and electrical items. These assessments will form an action plan, which will propose measures to improve your consumption patterns and environmental impact.
How does an energy audit approach utility billing?
During an energy audit, your business gas, electricity and water tariffs will also be reviewed, with bill validation conducted to provide historical utility bill analysis, to your enable business to claim back from suppliers any amount due up to a 48-month period.
How does an energy audit support legislative compliance?
Business compliance audits ensure confident reporting on your Display Energy Certificate (DECs), Energy Performance Certificates (EPCs), carbon reduction commitments, greenhouse gas emissions, ESOS implementation, commercial and non-domestic EPCs, to maintain your organisation's transparency and ongoing compliance. Your energy auditor will also be able to advise on grants and rebates available to your business.
Reducing energy consumption also lowers your organisation's exposure to energy price hikes, providing peace of mind in the long-term.
How does an energy audit support a greener approach to your business?
An energy efficiency audit clears the way for greener, more long-term cost-effective business strategies. Along with proposed changes and upgrades, the audit provides estimated costs, details of required installation, and support with the implementation of these processes.
Along with suppliers and potential business partners, consumers are following a uniform shift towards sustainable purchases. The Retail Times recently conducted research to discover how more than a third (38%) of consumers in the UK and across the Republic of Ireland frequently check the green credentials of any potential purchase, and will opt for a higher price point between products based on proven, greener credentials.
How GEAB approach your energy audit
You can begin the processes of lowering consumption by consulting an energy expert at GEAB. This will provide a strong foundation to cost-cutting and energy-saving in the future.
Your GEAB advisor will examine data from your previous bills to identify the months which are the most expensive. Next, work with your business to identify reasons for high usage and plan where and how to lower consumption. Simple measures such as energy-efficient lighting and insulation are a good place to start. Your energy audit needs to include measurable improvements throughout your business, compiling a checklist of potential savings, across floors, premises and departments, which includes:
• Lighting
• Heating
• Cooling and ventilation
• Equipment
• Gas, electricity & water
The best way to lower costs on overall usage, is by researching the market to switch and save on a better deal, with GEAB energy advisors delivering the best available options for your business.
GEAB will also assess businesses habits, and research implementing these improvements. Do older appliances need replacing with more energy efficient models? Could window film insulation prevent heat-loss? Do you have LED lightbulbs installed to reduce costs? Are some of the questions your audit may raise.
How GEAB provide long-term energy management solutions
The energy experts at Green Energy Advice Bureau can not only advise on your journey towards Net Zero with an energy audit, but also deliver realistic measures you can start taking immediately, along with the best available prices for your business from trusted suppliers.
To ensure you remain aware and responsive to your energy consumption, MIMIR is the number one energy management system, providing your business with real-time monitoring, and providing granular insight into energy usage across commercial buildings, departments, circuits and equipment.
This information can be sent to your computer, tablet or mobile, and enables your business to identify wastage, test new strategies, and invest in energy-saving equipment as required.
No organisation is too big or too small to benefit from a business energy audit. To find out more about a GEAB energy audit, or request a demo of the MIMIR energy management system and a free on-site survey, call our award-winning energy experts today, from 9am to 5pm, on 0800 084 3477.
Frequently asked questions
What affects the price of business energy?
Several factors can affect the wholesale price of business energy, including the weather, storage, regulatory pressures, crude oil prices, flow and availability, and wind generation.
Why should I use a procurement consultant?
GEAB consultants deliver invaluable services including negotiating price reductions due to long-term relationships with energy suppliers, keeping your business informed regarding grants and schemes you may be eligible to apply for, and helping to consolidate your billing.
Do GEAB charge for this service?
GEAB currently follow a clear and transparent uplift model, with the Strategic Account Manager and/or Energy Services Team commission rates embedded into contracts within either the unit rates or standing charge. We fully disclose the margin made by ourselves to all customers at point of sale.
Net Zero refers to the balance between the amount of greenhouse gas which is produced, versus the amount which is removed from the atmosphere. We will reach Net Zero status when the amount we add is no more than the amount subtracted. The UK hopes to obtain this status by 2050.
Let us help
If you would like to discuss the information shared in this article, or you would like to receive a free energy quotation please fill in your details below.