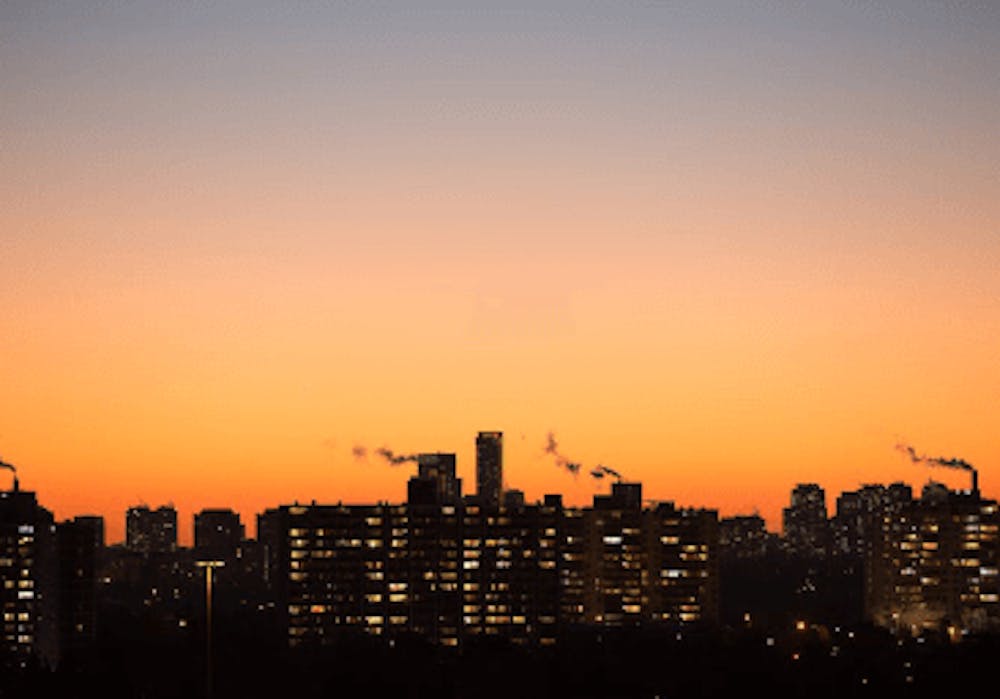 The smart grid is the electricity network which connects energy producers to energy suppliers. The UK needs the smart grid to manage how electricity will be generated and used in the future.
The smart grid is the source of electricity which allows us to plug into power, from mobile phones to electric vehicles. Smart grids enable electricity customers to become active participants.
At the moment, distribution mostly runs from electricity supplier to consumer. Due to localised energy production, the grid will need to run both ways. This will change the way electricity is used via the smart grid, which must adapt to meet future needs as traditional patterns of electricity usage are likely to be disrupted.
The smart grid and Net Zero
The UK must lower the amount of greenhouse gases in the energy system to deliver targets committed to in the Climate Change Act 2008, which requires the smart grid to adapt to support that decarbonisation.
For example, as electric vehicles become more widely used, businesses and drivers will need charging points. The increased use of wind and solar power opens up the way for houses and businesses to generate their own electricity at a local level.
The key features of the smart grid
Smart meters
The Data and Communications Company (DCC) manages the flow of smart meter data between customers and suppliers in displays and consumer access devices (CADs), which help customers understand and monitor to potentially reduce their usage.
Meter energy-use data
This helps the district network operators (DNOs) predict and react to energy usage to enable real life adjustment times
Distributed energy
The grid will need to work from consumer to supplier, as well as from supplier to consumer, as more people and businesses generate energy.
Flexibility
The ability to respond immediately to changes in energy demand, for example with demand side response (DSR). DSR includes factors like time of use tariffs, which might reward businesses for using less energy at peak times, and the ability for small energy suppliers to feed electricity back into the grid at peak times.
The future of the smart grid
National Grid Electricity Transmission (NGET) is using innovative and transformational technology to unlock 1.5GW of network capacity – enough renewable energy to power 1 million homes and support the UK's Net Zero ambitions.
As power grids become more intelligent, digital and controllable, NGET is using SmartValveTM (a cutting-edge modular power flow control technology), to drive this transition. With this work, NGET is leading the UK electricity sector and reinforcing its position as a global pioneer.
NGET is installing SmartValve on five circuits at three of its substation sites in the North of England, which makes 500MW of new network capacity available in each region. This technology will help to decarbonise the UK electricity grid by allowing greater volumes of renewable power to be efficiently transferred to customers.
The journey to renewable energy
As more renewable generation comes onto the network, depending on the weather, power flows change and circuits become unequally loaded, meaning some circuits reach maximum capacity while others are still well below their limits.
The sites, at Harker in Carlisle, Penwortham in Preston, and Saltholme in Stockton-on-Tees near Middlesbrough, were identified as needing a solution to solve bottlenecks of renewable power. The state-of-the-art technology from US-based Smart Wires, intelligently and instantly routes power through the circuits which have available capacity, maximising use of the existing network.
David Wright, Chief Engineer for National Grid said:
"Harnessing the potential of new innovative technologies to enhance benefits for customers and consumers is at the heart of everything we do. I'm proud to see NGET leading the way and pioneering transformational and innovative engineering to achieve wide-scale decarbonization and overcome bottlenecks that are preventing maximum use of our networks. I'm delighted to see Smart Wires intelligent technology installed on National Grid's transmission network, making it a world's first for large scale use - this will be key to unlocking extra capacity safely and quickly."
Installing modular power flow controllers at these sites allows NGET to provide National Grid's Electricity System Operator with the tools to quickly reduce the congestion that limits renewable generation, with minimal impact on communities and the environment, demonstrating NGET commitment to deliver clean and affordable energy for customers.
Julian Leslie, Head of Networks at National Grid Electricity System Operator said: "Managing constraints on the transmission network is an important part of our work operating the electricity system so it's great to see Smart Wires technology being utilized. Developments such as this, and the steps outlined in our 5-point congestion management plan, will reduce the impact of constraints, allowing us to harness the full potential of renewable generation and lower costs for the end consumer – all helping towards our ambition of being able to operate the system at zero carbon by 2025."
Following these initial installations at the three sites, National Grid is looking to extend the capability at Harker and Penwortham in the Autumn. This could mean freeing up an additional 500MW of capacity, enough to power more than 300,000 homes.
Your next step: upgrade to a smart meter
Your business can avoid estimated bills with may lead to under or over-paying, and having to take and submit your meter reading(s) manually, by upgrading to a smart meter. Your new smart meter will generate accurate readings, you'll only be charged for the energy you've used, and you won't have to submit monthly readings any longer.
GEAB provide smart metering support alongside consultancy services, upgrading metering systems across supply, contracts and maintenance of your services. Call to discuss Smart meter systems with our award-winning energy experts today, from 9am to 5pm, on 0800 084 3477.
Frequently asked questions
Net Zero refers to the balance between the amount of greenhouse gas which is produced, versus the amount which is removed from the atmosphere. We will reach Net Zero status when the amount we add is no more than the amount subtracted. The UK hopes to obtain this status by 2050.
What are the benefits of a Smart meter?
Smart meters automatically generate data and update readings every 30-minutes. Gas and electricity usage is displayed in real time, with consumption measured with more accurately, which means your business is billed for the amount of energy used, rather than estimated workplace usage, which can result in over or under-charging. You won't need to submit meter readings to your supplier, and it is far easier to review processes and monitor consumption.
Let us help
If you would like to discuss the information shared in this article, or you would like to receive a free energy quotation please fill in your details below.