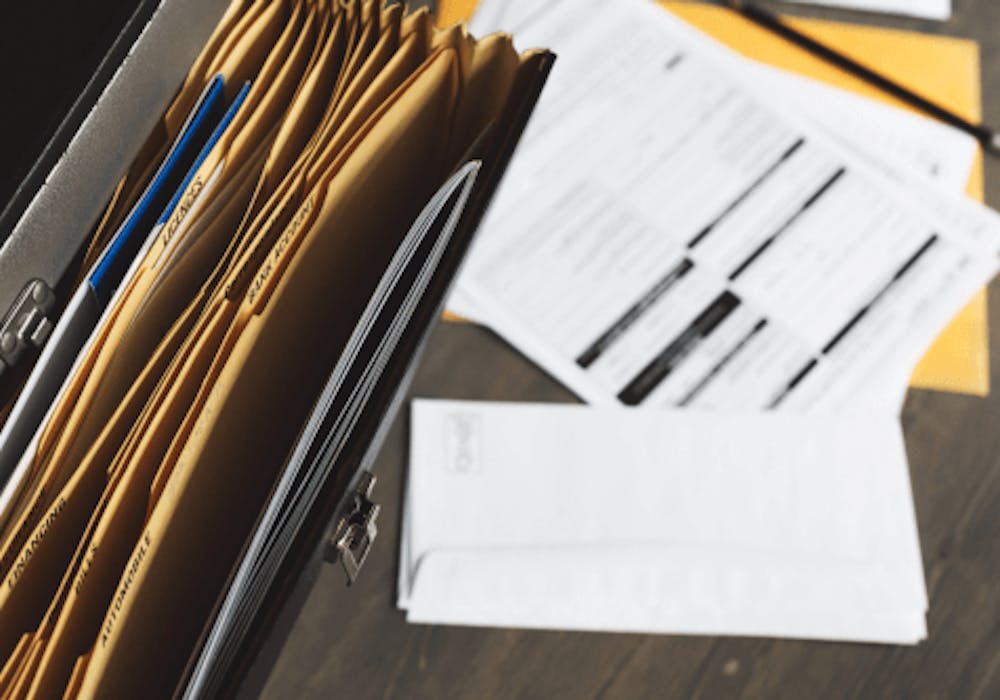 A Letter of Authority (LOA) enables an energy expert to work alongside your business to provide a wide range of services, including overseeing a hassle-free switch to a new energy supplier.
An energy broker can't switch energy supplier on your behalf without your permission. To be legally admissible, that permission must be granted in the form of a Letter of Authority.
An LOA is a legal document which authorises a third party to act on behalf of your business and will be necessary before they're able to switch your energy provider to a better deal.
A good business energy broker will remain completely transparent throughout the whole process.
What permissions does an LOA grant to a third party?
Your LOA will specify which permissions you've granted to a third party, and you will still have the final say on all decisions taken. There are many examples of how your signed LOA can potentially facilitate working with an energy expert, including:
Access to account information
An LOA gives your energy broker permission to request historical information from your current energy provider. This information includes details across previous consumption patterns, how much your business has been charged, and your contract end dates.
Researching the energy market
Your energy expert will to able to request energy quotes from different suppliers based on your exact requirements. They will then negotiate better rates on your behalf by comparing the best available deals for your business.
Switching provider
An LOA means your energy expert can undergo negotiations and complete all the necessary paperwork to oversee your switch to a better deal across energy. Alternatively, they can take care of a renegotiation for a better deal from your existing supplier.
Liaise with your current energy supplier
Energy experts are able to liaise directly with your current supplier to discuss any service or billing queries on your behalf.
Oversee energy services
Your energy expert will have permission to organise any services you require such as maintenance or installation with your supplier.
Submit meter readings
An LOA allows your energy expert to submit meter readings on your behalf or collect energy consumption data from your supplier.
Raise a complaint
If you've experienced an issue with your energy supplier, an LOA allows your energy expert to make a complaint or pursue a grievance.
Is a Letter of Authority only used within the Energy sector?
A Letter of Authority allows a third party to speak with other businesses on your behalf and is not limited to the energy sector. An LOA is a legal document which applies to many different services including medical and financial.
How long is a Letter of Authority valid for?
A Letter of Authority is usually valid for a year, but this isn't always the case. LOAs will state how long they're valid for, so make sure you check if you're given one to sign. When your LOA expires, you'll obviously need to sign another LOA before your consultant or broker can continue to act on your behalf.
Who can sign a Letter of Authority?
You will need to sign a Letter of Authority as this document legally represents the permission you're granting to a third party. If you're writing a Letter of Authority on behalf of your company, you should get the signature of the business owner or a company director on the LOA.
Make sure you use paper has your company letterhead printed on it, as without the right letterhead, background checks will be needed to verify your business.
How to write a Letter of Authority
Normally, you won't need to write a Letter of Authority yourself. Instead, your consultant will send one to you to sign. Make sure you read it carefully as you're entitled to request any clauses be removed before you sign.
If you do write your own LOA, you'll need to include the following details:
• Name, addresses and contact details of yourself and the third party. Include your full registered company name, address and postcode.
• Specify which person or company is granting permission to the other.
• Details of the permissions and levels of access you are granting to a third party.
• The duration of the agreement.
• Make sure your LOA is authorised by the correct person.
Keep the LOA document clear and concise. LOAs can be used as legal evidence should a dispute occur, so each sentence needs to be easily referenced. As with all legal documents, it is important you read and understand the contents before you sign.
What happens after I submit a Letter of Authority?
Once you've signed a Letter of Authority, your energy expert can begin delivering the. Best available options, securing a better deal for your business, and overseeing the switch to your choice of supplier.
The specialist advisors at GEAB provide insight and advice across all aspects of energy management. For further details, contact GEAB today from 9am-5pm, Monday to Friday, on 0800 084 3477.
Frequently asked questions
What is a Letter of Authority?
The Letter of Authority (LOA) is quick form customer's fill in to enable our advisors to act on your behalf as we liaise with suppliers to secure the best prices for your business, terminate your current agreement if necessary, and oversee the switch.
Who looks after my account after the switch?
GEAB appoint a Strategic Account Manager to all customers, responsible for every stage of your journey, resolving any issues, and providing a fast and efficient response. Customers are contacted on a three-monthly basis to discuss their account and ensure billing is accurate and customer satisfaction is high, along with receiving relevant energy updates.
Why should I use a procurement consultant?
GEAB consultants deliver invaluable services including negotiating price reductions due to long-term relationships with energy suppliers, keeping your business informed regarding grants and schemes you may be eligible to apply for, and helping to consolidate your billing.
Do GEAB charge for this service?
GEAB currently follow a clear and transparent uplift model, with the Strategic Account Manager and/or Energy Services Team commission rates embedded into contracts within either the unit rates or standing charge. We fully disclose the margin made by ourselves to all customers at point of sale.
Let us help
If you would like to discuss the information shared in this article, or you would like to receive a free energy quotation please fill in your details below.