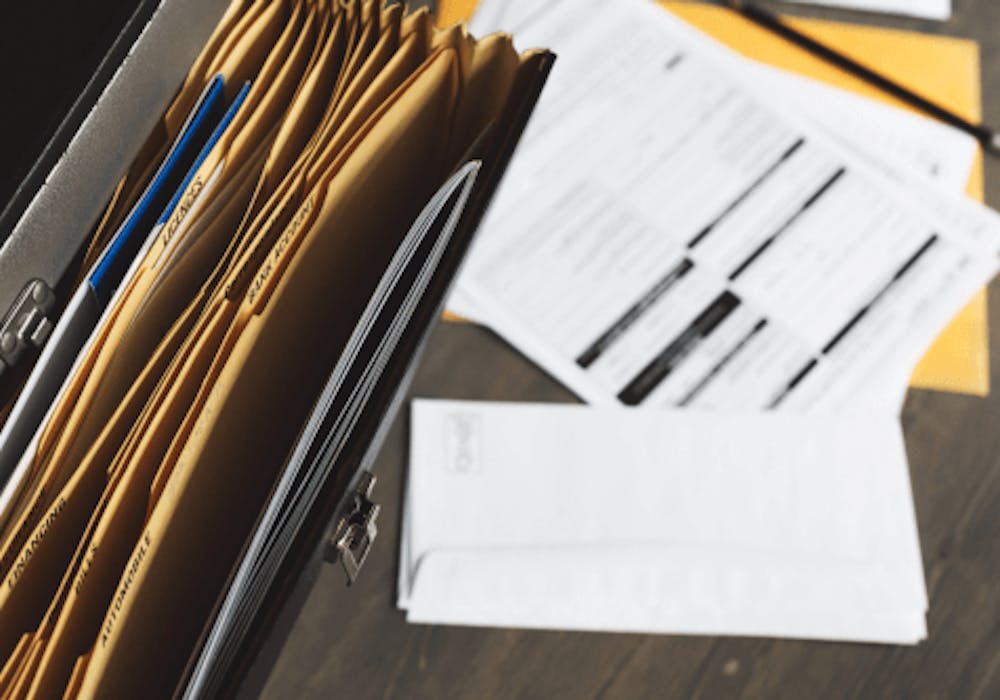 Learning to understand key terms and charges contained in your business energy bills can help you gain greater insight into the best ways to power your business.
Business energy bills contain a lot of information which can initially seem confusing, but learning how to interpret these details can be helpful in understanding exactly how much your business pays across energy.
Domestic versus business energy bills
The power that runs through your sockets at home comes from the same power supply that turns on your computer at work, but you'll find differences in pricing structure and contract details for domestic and non-domestic premises in the way your business is billed.
All energy bills include many separate charges, particularly for electricity. While domestic customers will often see only a fixed cost per kilo-watt hour on their bills, businesses will usually receive a more detailed breakdown of charges from their supplier.
What's included on your business energy bill?
The layout of your utility bill and the terminology varies between energy suppliers, but key account information remains the same. The following items commonly appear on business electricity and gas bills:
Invoice type & period
This shows whether your utility bill is for gas or electricity and the period for which you are being charged.
Payment due date
The date you need to have paid your latest bill.
Contract details
This section contains your contract end date.
Account number & VAT number
If your business is VAT registered, you'll usually pay 20% as a business owner while domestic customers incur 5%.
Your Standing Charge
This is the rate you are charged for keeping your commercial premises connected to the energy network.
Consumption Graph
Most energy bills include a visual representation of your energy usage calculated in kilowatt hours (kWh).
Supply Number
This unique number is used to identify your account within the electricity or gas system. This is not the same as your meter number which is found on your meter.
Meter Serial Number
The serial number which can be found on your meter the meter.
MPAN and MRPN Numbers
Your Meter Point Administration Number (MPAN) refers to electricity, while your Meter Point Reference Number (MPRN) refers to gas.
These unique reference numbers, sometimes referred to as M-numbers, identify the meter(s) at your site(s). These numbers speed up the switching process when you contact your current energy supplier.
Energy Readings
The list of meter readings received from your site(s) to date. Your readings will either be actual or estimated depending on when you last submitted a meter reading.
Type of Energy Reading
This tells you whether your bill is estimated or based on an actual read. You can ensure your business bills are accurate by submitting regular meter readings to your energy supplier.
Bill Breakdown
This section is usually found at the end of your energy bill and breaks down all your billing charges.
Tariff
Stating both the name of your electricity plan and your gas plan. This will be shared if you are on a dual tariff, where both your gas and electricity come from the same supplier
Account Balance
brought forward If you have any balance outstanding from previous bills
Energy Usage
Your electricity and gas consumption will be displayed in kilowatt hours (kWh). Your bill should also state whether this is estimated or based on an accurate reading.
Total Amount Due
The total amount you owe to your supplier based on energy usage, standing charge, VAT and any outstanding amount.
Early Exit Fees
Your bill should state whether there is a fee for early cancellation of your gas and/or electricity contract.
What charges are included in business energy bills?
The two main costs that make up your energy bill are the unit cost (the amount you pay per unit of gas or electricity measured in kWh) and the Standing Charge. However, there are a number of other costs that contribute the amount you pay overall. These include:
Business energy wholesale costs
The wholesale cost refers to the amount the supplier pays to buy the energy in bulk from power stations before selling it to customers. You won't see the wholesale cost on your bill, but it contributes to your unit rate.
Unless you're on a fixed rate tariff (where you pay an agreed rate for each unit of energy over a set term), your energy bills will usually rise along with wholesale costs.
Transmission Use of System charges (TNUoS)
This is charged to cover maintaining and upgrading the National Grid. It is usually included in the standing charge.
Paying for Distribution Use of System (DUoS)
Distribution Network Operators (DNO) are licensed by Ofgem to distribute electricity in your area. The DUoS charge covers the costs incurred by your DNO and varies according to the contract and meter type have, along with your location and time of use.
Climate Change Levy
The Climate Change Levy (CCL) is an environmental tax which was introduced by the government to encourage businesses to become more energy efficient and reduce carbon emissions.
This cost is charged per unit of energy and will be factored into your overall energy bill.
How can I pay my business energy bill?
Direct Debit
Many suppliers offer a discount if you choose to pay your energy bills by monthly or quarterly direct debit. You're likely to consume more energy during the winter months, so any credit accumulated across the summer could help to cover increased usage.
BACS or Bank Transfer
This option enables you to make your payment by BACS or online bank transfer on receipt of your bill. This means you know exactly how much you're paying, but you'll need to remember to make the payment.
Cheque or Giro
Some suppliers still allow customers to pay for energy by posting a cheque, but you need to allow time for your cheque to arrive to avoid paying late fee penalties. Alternatively, your energy bill may have a giro bank slip attached which you can take to your local Post Office to make the payment.
How can I reduce my business energy bills?
The simple way to manage business energy bills and lower consumption is to shop around and switch. GEAB search for cheaper tariffs against your current supplier and will oversee every step if you decide to switch.
Sticking with your current supplier may seem less hassle, but it's worth remembering that the energy market moves even if you don't move supplier. You'll be placed on a more costly out-of-contract rate with an automatic renewal from your current supplier if you don't take time to search the market.
Energy costs are rising, with many companies paying far more than they need to power their business, and high utility overheads can seriously affect your bottom line. GEAB consultants work for your business, not the energy supplier,
Providing invaluable advice into ways to reduce waste and lower costs across your business, and negotiating on behalf of customers to secure the most competitive rates available.
The GEAB team work alongside your business to explore solutions, with expert advice into lowering costs. Our Energy Experts are ready to take your call 9am-5pm, Monday to Friday on 0800 084 3477.
Frequently asked questions
How are energy bills estimated?
The previous meter reading will be taken from your last bill and subtracted from your current reading. This figure is then multiplied by 2.83 to obtain the volume used in cubic metres. The result is multiplied by the energy contained in the gas or electricity used (the calorific value), which is divided by 3.6 to obtain the number of kilowatt-hours (kWh). Finally, the number of kWh used is multiplied by the pence per kWh rate to obtain the approximate consumption cost.
What affects the price of business energy?
Several factors can affect the wholesale price of business energy, including the weather, storage, regulatory pressures, crude oil prices, flow and availability, and wind generation.
How can I reduce my energy costs?
Reducing consumption across your business can range from making simple changes including installing LED lighting systems and improving heat retention with window film insulation; to implementing half-hourly metering systems and Smart monitoring across sites for greater control and insight into energy usage. GEAB can advise on the most worthwhile solutions for your business. Find out more in our guide 6 Ways to Grow a Greener Business.
How do business energy contracts differ from domestic energy?
Business energy contracts tend to be for a fixed duration usually between one to five years, without the option to cancel early. Businesses can opt into fixed-rate energy contract with GEAB to protect them against changes in the energy market.
Let us help
If you would like to discuss the information shared in this article, or you would like to receive a free energy quotation please fill in your details below.