Understanding the Energy Performance Certificate (EPC)
22nd April 2021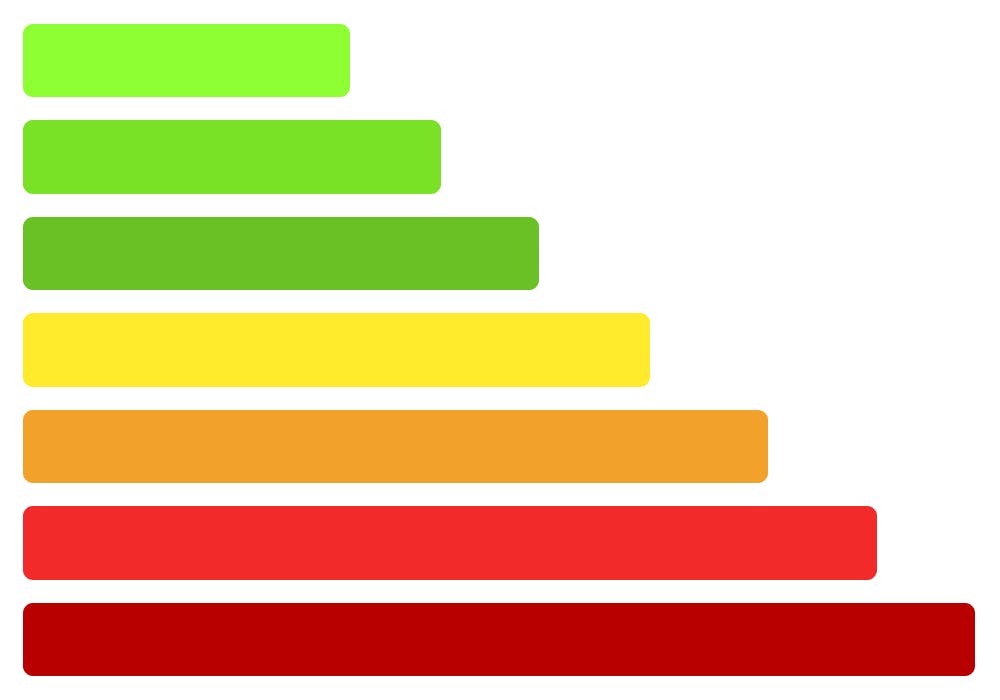 GEAB energy assessors produce Energy Performance Certificates (EPCs) and submit relevant documentation to the non-domestic energy performance register or the domestic energy performance certificate register, as required.
An EPC is a legal requirement if you intend to either rent or sell a domestic or commercial property. The EPC was established in 2007 to rate the energy efficiency of buildings, and is essential for new tenants or buyers, in terms of understanding energy efficiency and anticipating bill payments, along with assessing the overall environmental impact of the property.
Check your property's EPC rating on the register here and download the EPC certificate as a PDF free of charge.
Understanding the EPC rating system
Regulated by the Energy Performance of Buildings Regulation 2012, EPC grades are based on criteria including the efficiency of heating and lighting systems, the age of the property, and wall, window, and loft insulation.
An EPC features an A-to-G rating system represented by coloured bands which reflect energy efficiency. The energy assessor works with the government's Standard Assessment Procedure (SAP) to provide a score from 1-to-100, with 100 being the most efficient. The thresholds for each grade are as follows:
EPC rating A: Score - 92+ (Green)
EPC rating B: Score - 81-91 (Green)
EPC rating C: Score - 69-80 (Green)
EPC rating D: Score - 55-68 (Yellow)
EPC rating E: Score - 39-54 (Amber)
EPC rating F: Score - 21-38 (Orange)
EPC rating G: Score - 1-20 (Red)
Why do you need an EPC?
If you don't have an EPC certificate when selling or renting out a property, you could face a £200 fine for a domestic property, and between £500 and £5,000 for a commercial property. A Commercial EPC must also be prominently displayed, or you could face a potential £500 fine.
Once you have an EPC it's valid for 10 years. If you make improvements to the property, you can request a new EPC certificate. An EPC is also required to apply for certain green energy incentives, and a good EPC rating can make your property much more attractive on the commercial or domestic market.
How to improve your EPC.
Switching energy supplier can reduce bills and improve efficiency, but the basic condition of the property, as assessed by the EPC, will determine potential savings.
As well as updating your EPC, GEAB can suggest straightforward changes and bespoke investments to boost your EPC rating, and bring your SAP score up by a few points.
Your EPC certificate also contains information to help improve your rating, as well as how much these improvements will cost, and how much you're likely to save when they're implemented. Common improvements may include:
Installing or improving double glazing.
Adding low energy light bulbs like LED or CFL bulbs.
Adding or improving floor, loft or wall cavity insulation.
Installing solar panels to provide clean off-grid energy.
GEAB help clients to meet regulatory EPC obligations, improve energy performance, take efficiency technology forward, and reduce ongoing costs. Contact the experts at GEAB from 9am-5pm Monday to Friday on 0800 084 3477.