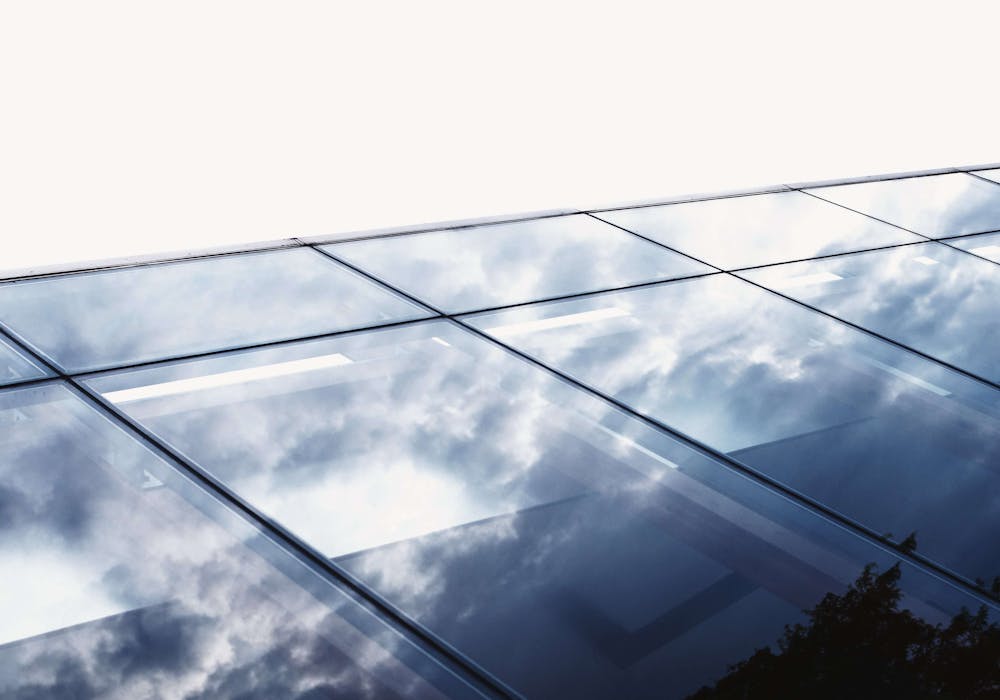 Find out why solar panels are one of the smartest investments your business can make towards lowering energy costs and the necessity of producing fewer emissions.
Key Points: Solar Panels for your business
Commercial solar panel installation can save your business money every year.
Solar panels produce clean energy, reducing your commercial carbon footprint.
Solar panel installation demonstrates Corporate Social Responsibility which attracts customers.
Companies can make further profit via the Smart Export Guarantee (SEG) scheme.
Renewable energy continues to see sustained growth within the global energy market, as the reliance on fossil fuels continues to decline. During the first quarter of 2021, the UK increased total Solar PV capacity to 14GW, by installing up to 175 MW of capacity, according to data released by Solar Energy UK.
According to the International Energy Agency (IEA) World Energy Outlook report for 2020 onward, the IEA officially states solar to be the cheapest electricity in history, having become less expensive than coal and gas in most major countries. The IEA also suggests four possible approaches for businesses to support greater sustainability by 2040, and in particular, solar energy has demonstrated exceptional growth during the past few years.
The IEA's primary scenario involves 43% more solar output by 2040, assisted by the fact that solar energy is now 20% to 50% cheaper than the IEA initially estimated, suggesting the ongoing growth of solar-powered systems. So, while the UK continues to work towards environmental goals, and businesses continue to keep on eye on process and profit, why should you be considering installing solar panels?
Will solar panels save your business money?
One of the most important considerations, and the first question for most customers, which we can answer with a resounding, yes. Once installed, solar panels will produce free energy, helping to offset the cost of your energy bills and helping owners to make significant, ongoing savings.
Energy from commercial solar PV will cost a fraction of your previous utility bills, because while saving a few pence per kWh may not initially seem to indicate a large margin, these amounts soon add up to increased profits.
Why invest in solar panels for your business?
Generating power on-site by installing commercial solar panels not only gives you the opportunity to side-step the steady increase to energy prices, but your business will also avoid common issues associated with the National Grid. Dependence on the National Grid creates instability for consumers, and as energy market prices reach these record highs, investing in solar panels can provide your business with operational and financial security from global fluctuations.
In additional, during issues such as outages, you can rely on backup reserves of power generated from your solar panels, avoiding surplus costs or customer complaint which can arise from these incidents. This is especially vital for businesses – every moment of downtime can have hugely detrimental costs, and having the ability to guard against that can preserve productivity and save enormous amounts of money. In short, you will be granted greater control, independence and profits.
Reducing operational costs is arguably one of the most important ways your business can become more profitable, and in this respect, investing in solar panels offer a huge range of benefits for business owners, including future reinvestment within areas of business growth, thanks to an invaluable return on investment as you produce free energy on-site.
Will solar panels increase the value of my premises?
Commercial solar panels provide further options if you are considering selling your property or moving into bigger premises. Fitting commercial solar panels can increase the value of your property, as well as making your site a more attractive asset to future investors, along with potential buyers. These potential buyers or investors would much rather invest in a company which has made a confident investment in an environmentally-friendly future, independent of the national grid and producing free power onsite, if there were any emergency blackouts or problems. Due to the large number of benefits commercial solar panels provide, an increasing amount of potential buyers are seeking properties with solar panels installed as a sound investment.
How are solar panels good for the environment?
Solar panels are an environmentally-friendly, sustainable source of power. Unlike fossil fuel, solar panels don't emit any sort of harmful gas or pollutant, which supports UK businesses in reducing their impact on the environment and meeting green targets as they become more focused on utilising sustainable energy supplies as we head towards a 2050 target for reaching Net Zero.
How can installing solar panels help to grow my business?
As the UK moves towards Net Zero, and domestic households continue to make changes to adopt more sustainable lifestyles, customers will reasonably expect the businesses they choose to deal with to demonstrate Corporate Social Responsibility.
If your company is able to be transparent about your business practices, and shows a legitimate commitment to make green thinking a part of your ongoing operation, these attributes are highly likely to give your company the edge over competitors without the same green credentials.
How solar PV panels generate power?
Solar panels use Photovoltaics (PV) to generate electricity. The photovoltaic effect was first discovered in 1839 by French scientist, Edmund Bacquerel. By 1879, Charles Fritts made the world's first photovoltaic cell. By the 1980s, the energy efficiency of PV solar cells became more practical and affordable.
To generate energy, a solar panel is usually placed on a south-facing roof to maximise sun exposure, and within each solar panel, multiple PV cells are linked together. A PV cell is fitted between these layers of conductive silicon, which converts solar energy into electricity. The top layer of silicon absorbs solar energy and adds electrons, while the two outer layers create an electric field around the PV cell. PV cells knock electrons free from atoms, which generates electricity. The electricity generated by the solar panel feeds appliances, and any remaining energy is fed back into the National Grid.
How do thermal solar panels work?
Thermal solar panels capture and store energy to heat water in a hot water cylinder or tank. This can also be used to create ambient heating or to generate hot water for bathing and cleaning.
How is solar power important for the planet?
Solar energy produces no potentially damaging by-products or emissions, making it not only clean, but free. Solar energy not only provides significant cost savings for businesses, but also helps your company to reach net zero, helping you to fulfil environmental responsibilities while reducing energy costs and maintaining your brand appeal to an ever more climate-conscious public.
Are solar panels worth the initial investment?
There is no escaping the fact, solar panels require an initial investment which may take some consideration. However, the UK's solar market is highly competitive, with PV technology becoming cheaper, more efficient and more accessible than ever. It is also worth remembering, prices have significantly decreased in recent years, so a consultation is likely to produce a cheaper quote than you might anticipate.
After you install commercial solar panels, you will see a high return on investment over the years as you free yourself from the costs of utility companies, with solar panels for business premises typically breaking-even far quicker than residential solar panel customers, due to the high rate of power generated. And, in terms of maintenance, after your initial investment, solar panels are incredibly economical to maintain.
How much maintenance do solar panels require?
Due to their robust design, with no moving parts to contend with, commercial solar panels are a very low maintenance investment, built to last for many years. This makes solar panels a great long-term solution for businesses, helping to save money while minimising costs. This is made clear in solar panel warranties which typically offer a minimum product warranty of between 10 and 15 years, depending on the solar panel brand.
Once installed, solar panels may need to be cleaned every 5 to 10 years in order to maintain optimum performance, and in rare instances, may require the occasional replacement of parts, like cables or inverters, but these parts generally last between 25 to 30 years, before they need to be replaced.
Do solar panels work on overcast days?
Solar panels generate the maximum amount of power in direct sunlight, but they are still able to generate electricity on cloudy days, as solar panels convert light, not heat, to energy. Despite overcast or rainy days, customers across the UK can still be confident that their solar panels are still gathering energy.
In fact, the UK's moderate climate may actually work in our favour, as lower temperatures can make solar panels more efficient, and we get receive approximately 60% of the solar radiation found in the equator. The amount of solar energy collected and used in the UK is comparable to some regions of France or Spain. Southern areas in the UK benefit from roughly roughly the same amount of sunlight levels as Germany, which is one of the world's biggest markets for photovoltaics.
Which direction is best for fitting solar panels?
In the UK, south-facing solar panels increase the chance of direct sunlight. However, south-east and south-west-facing solar panels will still receive up to 95% of the sunlight received by south-facing panels. This percentage reduces to around 80% the further east or west solar panels turn, and north-facing panels can receive around 60% of the amount of sunlight received by south-facing panels.
It is worth keeping in mind, the main consideration when positioning solar panels will be the amount of shade which may overcast them. Roofs permanently overshadowed by other buildings won't always make the best candidates, so any potential installation will first need to assess how much shade falls across the proposed site during certain hours. If you wish to further increase the amount of power generated onsite, this can be done by fitting additional solar panels.
How can I fit solar panels with only limited roof space?
While it's more common to picture solar panels fitted on commercial rooftops, businesses with limited space can opt for ground-mounted solar panel systems. If you are interest in generating free, clean energy using solar panels, it is always worth booking a consultation to discuss the many alternate options available for installing your system onsite.
Are solar panels worth investing in for catering, hospitality and leisure businesses?
Gyms, hotels and leisure centres spend considerable amounts on electricity bills, and their premises quite often feature the ideal space for solar panels, with a large expanse of exposed roof space. Solar panels could bring in huge savings to energy bills and earn these companies an extra income from the Smart Export Guarantee.
Are solar panels worth investing in for construction and engineering businesses?
The construction sector is under increasing pressure to meet minimum renewable energy requirements, by including a solar panel system in the building's plans and construction budget, businesses will see returns on energy saving and from the advantages of the Smart Export Guarantee.
Are solar panels worth investing in for farming and agricultural businesses?
An agricultural operation could benefit from making good use of space by installing solar panels. The SEG scheme could generate extra income, and solar panels would also increase green credentials which is an attractive proposition to some retailers. Some suppliers offer schemes to take the burden off the cost of installation with a Power Purchase Agreement (PPA) which will install a system for free and allow the farm to purchase the energy at an agreed rate, lower than a typical energy supplier.
Are solar panels worth investing in for government and public sector operations?
Solar energy could bring benefits to social housing, hospitals, transport and schools. Reducing the cost of electricity will make a substantial saving to the maintenance of these building, as well as showcasing your local authority's commitment to a greener future.
Are solar panels worth investing in for schools, colleges or universities?
Educational premises often feature large expanses of roof space which could be utilised by solar panel installation. Not only will they see a financial advantage from solar power in reduced bills and possible income from the SEG scheme, but on a wider level, it will help to raise awareness of renewable energy. Some suppliers offer schemes to take the burden off the cost of installation with a PPA.
Are solar panels worth investing in for my shop?
For retailers with large overheads who are constantly competing with the online market, cutting down on energy with solar power would bring savings, and they may also qualify for the PPA to help with installation costs. Retailers powering with green energy could also send a positive message to customers, incorporating their green credentials into future marketing and branding campaigns.
Are solar panels worth investing in for hospitals or healthcare clinics?
With expensive medical equipment that requires a lot of power to operate, private hospitals, clinics and surgeries would benefit from the savings made from solar power on their energy bills, as well as additional income from the SEG. Some of these healthcare companies may also be eligible for a PPA if self-funding the installation is not an option.
Are solar panels worth investing in for commercial office space?
The usual benefits of reduced energy bills and extra income apply to office space. For corporate landlords who may not see the value in reduced energy bills going to tenants, solar energy will contribute favourably towards your energy efficiency assessment. The PPA is also available to fund it, and while greener bills may attract future tenants, the value of your property will also increase to potential buyers.
Are solar panels worth investing in for manufacturing businesses?
Companies are under pressure to reduce their carbon footprint, and for the manufacturing sector, powering large machinery, installing solar panels can only be a good move. By helping the environment, it also sends a positive message to the rest of the supply chain about your company's green ethics. Manufacturing companies may also be able to save costs through a PPA.
What is the Smart Export Guarantee (SEG)?
The Smart Export Guarantee or SEG replaces the Feed-in Tariff (FiT) which closed to new applicants at the end of March 2019. The SEG pays customers for renewable electricity they have generated and put into the grid. Big energy companies have had to participate in the SEG since the beginning of 2020. The Smart Export Guarantee pays for excess renewable electricity they generate but don't use. Companies set their own SEG tariff prices, so you'll need to shop around, or contact the team at GEAB, to make sure you get the best price for your business.
Do you need planning permission for solar panels?
Some sites may need to obtain planning permission before solar panels can be installed. Your GEAB advisor will request and deliver any permissions needed, including for those buildings designated as historical, or part of world heritage sites.
Is my business entitled to a grant for solar panel installation?
The government used to provide interest-free loans and grants as part of the Green Deal, which ended in 2015, and there are currently no grants for solar panels available in the UK. The Smart Export Guarantee (SEG) came into effect in 2020 to replace the Feed In Tariff, which basically served the same role. The Smart Export Guarantee (SEG) invites businesses to potentially receive payments from exporting excess energy back to the national grid. To be eligible, you must have a smart meter to measure the power exported.
The difference between the SEG and FiT is that the Feed in Tariff involved customers selling electricity directly back to the National Grid at rates set by the government authority, Ofgem. In contrast, the SEG allows customers to sell the excess energy back to their energy supplier, creating healthy market competition designed to encourage suppliers to offer the best prices.
Solar panel funding opportunities are available if you operate in the public sector. Salix Funding is funded by the Department of Business, Energy and Industrial Strategy (BEIS), the Scottish government, the Welsh government, and the Department for Education, and provides interest-free capital for energy-efficient technologies.
The specialist advisors at GEAB provide insight across all aspects of solar panel installation. For further details, contact GEAB today from 9am-5pm, Monday to Friday, on 0800 084 3477.
Frequently asked questions
How can I reduce my energy costs?
Reducing consumption across your business can range from making simple changes including installing LED lighting systems and improving heat retention with window film insulation; to implementing half-hourly metering systems and Smart monitoring across sites for greater control and insight into energy usage. GEAB can advise on the most worthwhile solutions for your business. Find out more in our guide 6 Ways to Grow a Greener Business.
How do I switch business energy suppliers?
Contact GEAB and please ensure you have a copy of your most recent commercial gas and electricity bill for a quick, independent comparison based on your commercial usage.
What affects the price of business energy?
Several factors can affect the wholesale price of business energy, including the weather, storage, regulatory pressures, crude oil prices, flow and availability, and wind generation.
Let us help
If you would like to discuss the information shared in this article, or you would like to receive a free energy quotation please fill in your details below.