Reduce Water Costs for your Business
24th September 2021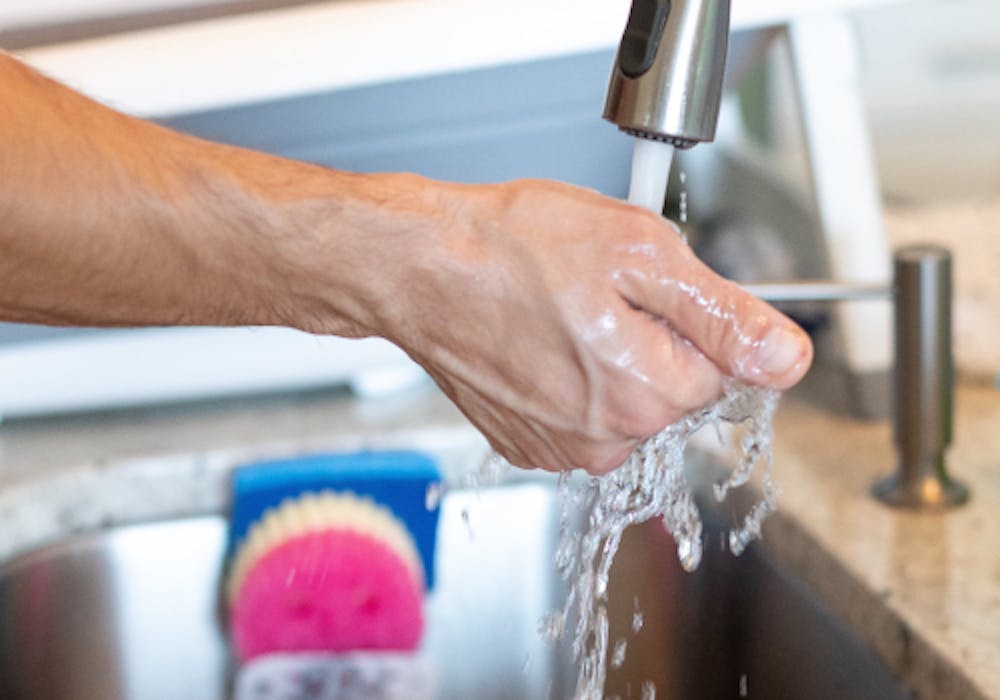 Climate change has made the UK's water supply increasingly unpredictable, and despite our less than arid climate, water remains a precious global resource which we can't take for granted. Reducing water usage not only reduces your water bill, but also improves your carbon footprint and reduces carbon emissions.
What Deregulation Could Mean for your Business
 The deregulation of the water market in Scotland in 2008 and England in 2017, means water rates are constantly changing, providing your business with opportunities to consider better deals, and make significant savings.
The open market also enables businesses with premises in more than one region to consolidate their bills. If you currently have multiple contracts with various regional suppliers, consolidating your bills will make it much easier to manage water costs and evaluate usage.
Checking Water Bills  
Along with supporting environmental concerns, whether water is crucial to your business or you wish to reduce outgoings on your basic supply, reviewing water usage across your business can create valuable savings with any potential savings worth exploring.
 Monitoring monthly or quarterly bills will give you a clearer idea of where to action ideas to reduce usage and help reduce costs. Keep an eye on your water usage for any sudden spikes in your consumption to help identify any leaks at your premises.
Regular Maintenance Checks
Leaks are more common than you think. According to Water UK, between April 2019-March 2020, England and Wales lost just under 3 billion litres (or 660 million gallons) of water to leaks every day, the equivalent of 1,180 Olympic-sized swimming pools.
Regular maintenance checks for leaks can avoid waste and reduce expenditure. Consider encouraging your employees to checks for drips, leaks and other forms of water wastage, and ensure relevant employees know where to locate the main water supply, so it can be quickly turned off.
To reduce the risk of burst water pipes, it's worth considering investing in insulation, which will also lessen the chances of your water freezing. In addition to this, water pipes and boiler should both be regularly serviced and maintained by professionals to prevent potential leaks and ensure equipment is functioning efficiently.
 The Smarter Way to Manager Water Costs
A smart water meter provides daily updates on how much water you're using, allowing you to track water usage, monitor spend, and take action.
 Switching to a water meter can also ensure your business is billed based on actual usage, as opposed to a set bill, which can result in over or under payments.
Tap into Energy Efficient Water Tech
The Energy Saving Trust suggests dripping taps are responsible for wasting up to 5,000 litres of water each year.
Water-efficient taps are another great way to save on water. These devices save water and energy by minimising the use of heated water. Automatic and sensory taps are also a good option, eliminating the risk of taps being left to run.
Investigate your business's cooling system to assess if you're able to use other sources, such as rainwater. If you can, install a rainwater harvesting system for any landscaping and cooling needs.
Get your Staff involved in Water-Saving Efforts
Encourage employees to get involved and contribute ideas towards water-saving goals. Place signs around the business to promote a water-efficient culture and remind employees to be conscientious of water use. Encouraging staff to take simple steps such as using only the water needed in the kettle, running a dishwasher only when full, and fully turning off taps, can considerably reduce your water usage.
GEAB offer impartial advice on water management, from bill validation to securing reduced contracts and conducting water audits. For further details, contact a GEAB consultant today from 9am-5pm, Monday to Friday, on 0800 084 3477.