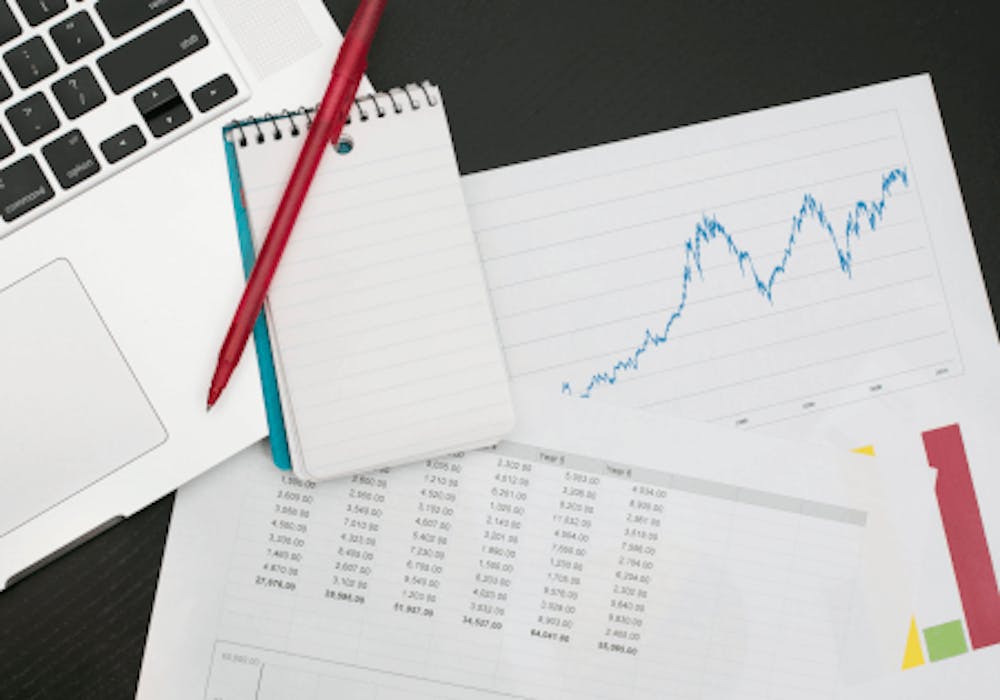 Ofgem feature around any news regarding the energy market or energy suppliers, but what exactly does Ofgem do, and who do they work for? Read on to find out…
What is Ofgem?
Ofgem stands for the Office of Gas and Electricity Markets and is the energy market regulator, with offices in Cardiff, Glasgow and London, acting as the official regulatory body for the electricity and natural gas markets in the UK.
Similarly to Ofcom (UK Communications regulator) or the FCA (Financial Conduct Authority), Ofgem is an official government regulatory body, holding authority over the energy market, along with fulfilling certain responsibilities including promoting value for money with energy tariffs, encouraging and supervising competition within the market, and supporting the delivery of government schemes.
Who does Ofcom report to?
Ofgem is governed by GEMA (Gas Electricity Market Authority) and funded by annual levies placed on the energy companies it regulates, although Ofgem operates independently of energy suppliers.
Where did Ofgem originate?
In 1986, the UK gas and electricity markets, which had formerly been supplied by British Gas, were opened, giving households the ability to choose their supplier for the first time. In this instance, a regulator was required to govern across competing energy suppliers.
What does Ofgem do?
As the energy market regulator, Ofgem is the governing body between energy suppliers and customers, setting organisational strategy and objectives in place. Ofgem does not investigate or assist with any individual complaints you make to energy companies.
They licence energy companies and make sure these companies adhere to the rules of their licence and other duties the government sets out or is outlined by law.
Ofgem protects the interests of gas and electricity customers, resulting in a range of activity taken against the supplier, including conducting investigations into complaints regarding supplier behaviour, imposing fines on suppliers who have been found to have breached license conditions, or promoting sustainability and support for vulnerable consumers.
Ofgem do provide advice to customers on navigating the energy market, from how business energy contracts work; to advice on applicable energy efficiency schemes and grants; how to choose an energy tariff or supplier, or the advantages of managing company utilities using an energy broker.
Does Ofgem set energy prices?
No. Energy prices are set by the gas and electricity suppliers, but Ofgem does set the energy price cap level.
What is the energy price cap?
The energy price cap ensures suppliers cannot set prices for units of energy above a stated level.
The energy price cap was introduced in April 2017 and is operated by Ofgem to set limitations on the amount energy suppliers are allowed to charge customers on standard variable tariffs (SVTs), the most expensive in the market, and on prepayment tariffs.
Twice a year, the price cap is reviewed and either raised or lowered depending on factors including the status of the wholesale energy market. The new energy price cap figure is announced in February and August, before being enforced on 1 April and 1 October.
How does Ofgem work for me?
Ofgem ensures any new energy company complies to certain standards; or that energy companies respond to complaints and fulfil appropriate social and environmental obligations.
Ofgem has the power to impose fines for non-compliance, which have historically included against energy suppliers who charged fees which didn't apply to their customers; suppliers taking too long to handle complaints; and taking too long to offer electricity connections to rural premises.
Ofgem also ensures that suppliers notify customers of the cheapest energy plan they offer on every bill.
How does Ofgem work with the government?
Ofgem brand themselves as Britain's independent energy regulator, protecting consumers by working to deliver a greener, fairer energy system. Most recently, this has seen an understandable focus on achieving the UK's net zero targets, and facilitating the imminent global shift towards greener energy systems.
Ofgem had collaborated with the government, (alongside the energy industry, consumer groups and wider stakeholders), to support the UK's vital efforts, offering a continued focus on protecting the consumer.
Together, they have outlined an ambitious strategy with which they aim to protect consumer interests, followed by finding ways to decarbonise at the lowest costs, while continuing to enable competition across the energy market, and support innovation within the green energy industry.
During this historic transition, Ofgem have assisted in mapping out a clear vision for the energy sector. This vision works in the interests of energy consumers, with the strategic aim of enabling net zero by delivering a massive increase in low carbon electricity generation, with the ability to charge millions of electric vehicles, and replace gas boilers with clean alternatives like hydrogen and heat pumps to heat domestic and business premises.
GEAB offer expert help and advice to customers across the UK. If you have any questions regarding your energy bills or are keen to secure the lowest prices for your business, our Strategic Account Managers are ready to take your call 9am -5pm, Monday to Friday on 0800 084 3477.
Frequently asked questions
What affects the price of business energy?
Several factors can affect the wholesale price of business energy, including the weather, storage, regulatory pressures, crude oil prices, flow and availability, and wind generation.
How can I reduce my energy costs?
Reducing consumption across your business can range from making simple changes including installing LED lighting systems and improving heat retention with window film insulation; to implementing half-hourly metering systems and Smart monitoring across sites for greater control and insight into energy usage. GEAB can advise on the most worthwhile solutions for your business. Find out more in our guide 6 Ways to Grow a Greener Business.
How are energy bills estimated?
The previous meter reading will be taken from your last bill and subtracted from your current reading. This figure is then multiplied by 2.83 to obtain the volume used in cubic metres. The result is multiplied by the energy contained in the gas or electricity used (the calorific value), which is divided by 3.6 to obtain the number of kilowatt-hours (kWh). Finally, the number of kWh used is multiplied by the pence per kWh rate to obtain the approximate consumption cost.
Let us help
If you would like to discuss the information shared in this article, or you would like to receive a free energy quotation please fill in your details below.