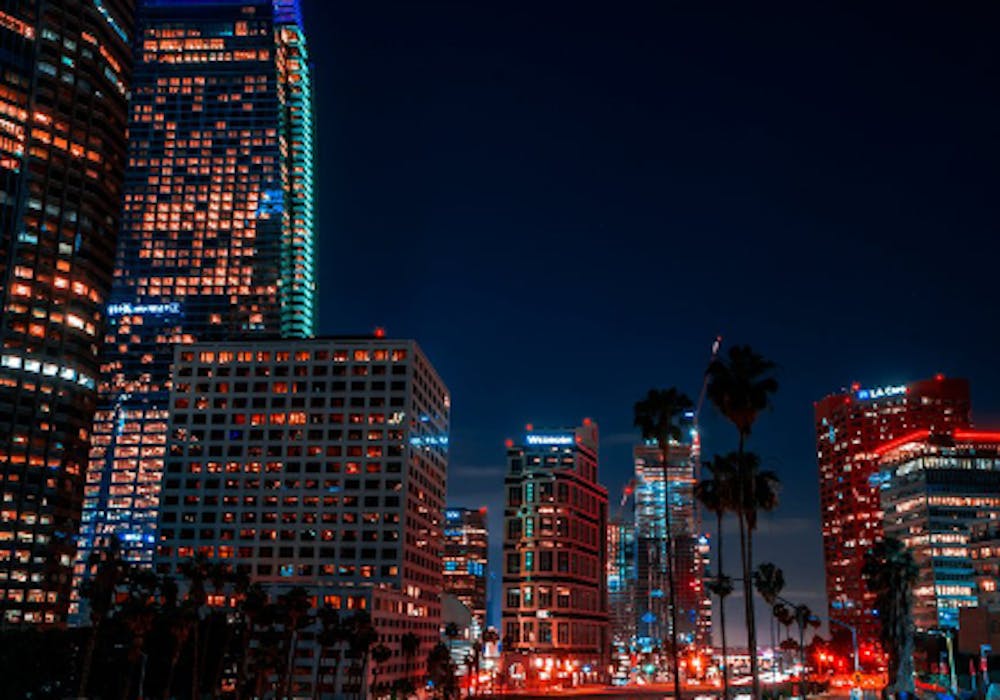 The UK is home to six million small businesses, which are jointly responsible for employing 60% of the workforce. Collectively, these businesses generate £2.2 trillion of revenue to the UK economy, making it crucial that these enterprises take steps to reduce their carbon footprint as soon as possible, driving the necessary changes required as part of the UK's transition towards the Net Zero target in 2050.
A recent report by British Business Bank, a government-owned development bank dedicated to making finance markets work for smaller businesses, provides a snapshot of progress made by SMEs in their efforts towards achieving lower carbon emissions.
Using analysis from a nationally representative survey of 1,200 smaller businesses, British Business Bank researched SME activities during summer 2021. The report examines the actions smaller businesses have implemented so far to reduce their carbon footprint, as well as potential measures to be considered in the future. In addition, the report explores the most common barriers preventing an active approach towards Net Zero targets, and any supportive measures which enable further action.
SMEs account for around 50% of total emissions from UK businesses
Smaller businesses often report relatively low emission footprints on an individual business level, but it is estimated that SME's collectively account for around half (43-53%) of greenhouse gas emissions from all UK businesses. When you add domestic and the public sector emissions into those figures, smaller businesses account for around a third (29-36%) of overall UK emissions. This considerable percentage highlights their potential collective influence.
Most SMEs are at an early stage in their transition towards Net Zero
Using a transition journey framework designed by British Business Bank to assess the awareness and engagement of the SME sector in terms of tackling climate change, the results indicated that many smaller businesses have started the journey, but most remain at an early stage in the implementation of efficiency measures.
In terms of awareness and engagement, nearly 60% of SMEs report reasonable awareness of key Net Zero concepts, but around half of these same companies (53%) were not yet ready to prioritise decarbonisation.
Attempts to improve general Net Zero knowledge and capability show limited progress. For example, more than half (56%) of smaller businesses reported having taken no determined action.
In terms of reducing emissions, the vast majority of SMEs (94%) said they had taken at least one action, though these tended to be simpler, such as installing a smart meter, rather than more complex, such as introducing low-emissions vehicles.
Attitudes towards Net Zero vary among smaller businesses
Four personas were identified through the report, pertaining to attitudes towards Net Zero among the smaller business community. Considered either proactive or reactive, these personas will be used to help with the development of targeted policy interventions.
38% of the smaller business population were identified as Carbon Nimble. These firms typically show high transition maturity towards evaluating their business practices towards greener goals, and a proactive attitude to reducing emissions.
34% of firms are Carbon Complacent. These businesses were most likely to belong to the services sector and responsible for lower emissions, but typically displaying a lower transition maturity and not treating the lowering of emissions as a business priority.
18% of smaller business were categorised as Carbon Exposed. These businesses were more likely to operate within the Industry, Transport or Commerce sectors, have higher emissions and be larger in size (within the smaller business spectrum).
9% of smaller businesses were typified as Carbon Correcting. These businesses showed a higher transition maturity and a more proactive attitude when compared to Carbon Exposed firms.
Cost and feasibility were the most commonly perceived barriers to action
The survey identified over 20 types of potential barriers preventing smaller businesses from taking action towards Net Zero.
Upfront costs were the most significant barrier referenced by report respondents, with 35% citing investment as their biggest obstacle.
32% highlighted Feasibility almost as frequently, which referred to factors including a lack of control over implementation due to tenancy arrangements or supply chain partners, for example.
The most common incentive to taking action was with greener investments which made financial sense.
The least cited incentive was keeping up with Net Zero regulation.
Overall, over 50% of the smaller business community identified information, tax, external finance (including grants) and clearer standards and regulations as helpful to beginning their Net Zero journey.
Access to finance is part of the solution to drive more action
External finance has been accessed by 11% of smaller businesses in the UK looking to support Net Zero initiatives. Over the next five years, 37% reported they would be happy to borrow in order to grow their business.
Together for our Planet
In May 2021, the government called on small and micro businesses in the UK to commit to taking small, practical steps to cut their emissions in half by 2030 as part of the 2050 deadline to reach Net Zero status.
The Together for our Planet campaign encourages small businesses to reduce their emissions by 2050 or sooner by helping them to expand, adapt and seize new opportunities through the launch of the SME Business Climate Hub.
The resource incorporates practical tools, resources and advice to help businesses develop plans to tackle emissions. These steps include installing energy saving light bulbs, switching to electric vehicles (EV), environment-friendly packaging options, and introducing cycle to work schemes for employees.
The benefits of future-proofing and growing a low carbon business
Taking action on climate change will help businesses to grow, seize new opportunities, create new job roles, encourage investment, and adapt each organisation against the challenges of our changing planet.
Reducing emissions can help to lower overall business costs and attract new customers – ultimately helping business to grow and maintain a competitive advantage both locally and globally.
The world is changing, with a new landscape designed to support the planet. In 2030, you won't be able to buy a new petrol or diesel car or van in the UK, and zero-emission vehicles could support around 40,000 jobs.
Be part of the Net Zero solution with GEAB
GEAB work with businesses like yours, which are looking to start making realistic plans towards achieving Net Zero status. Our consultants work across energy, water, telecoms and EV, offering solutions which make sense for your business, with industry-specific tips from industry experts, and small changes which could make a big impact on your business.
Start your journey towards Net Zero today. Contact the award-winning consultants at GEAB from 9am-5pm, Monday to Friday, on 0800 084 3477.
Frequently asked questions
Net Zero refers to the balance between the amount of greenhouse gas which is produced, versus the amount which is removed from the atmosphere. We will reach Net Zero status when the amount we add is no more than the amount subtracted. The UK hopes to obtain this status by 2050.
What is meant by Carbon Footprint?
The term carbon footprint refers to the amount of carbon dioxide released into the atmosphere due to the specific activities of an individual, an organisation, or within a community. The UK aims to reduce these harmful emissions in line with the 2050 Net Zero target to create a more sustainable future.
What grants are available for EV infrastructure?
Funding schemes are available to support EV rollout, including the UK's Plug-In Grant scheme for vehicle funding, along with the Workplace Charging Scheme (WCS), a voucher-based scheme to support charging points. Your GEAB advisor will access your suitability for these schemes, along with all relevant financial incentives and funding options.
How do I switch business energy suppliers?
Contact GEAB and please ensure you have a copy of your most recent commercial gas and electricity bill for a quick, independent comparison based on your commercial usage.
Let us help
If you would like to discuss the information shared in this article, or you would like to receive a free energy quotation please fill in your details below.