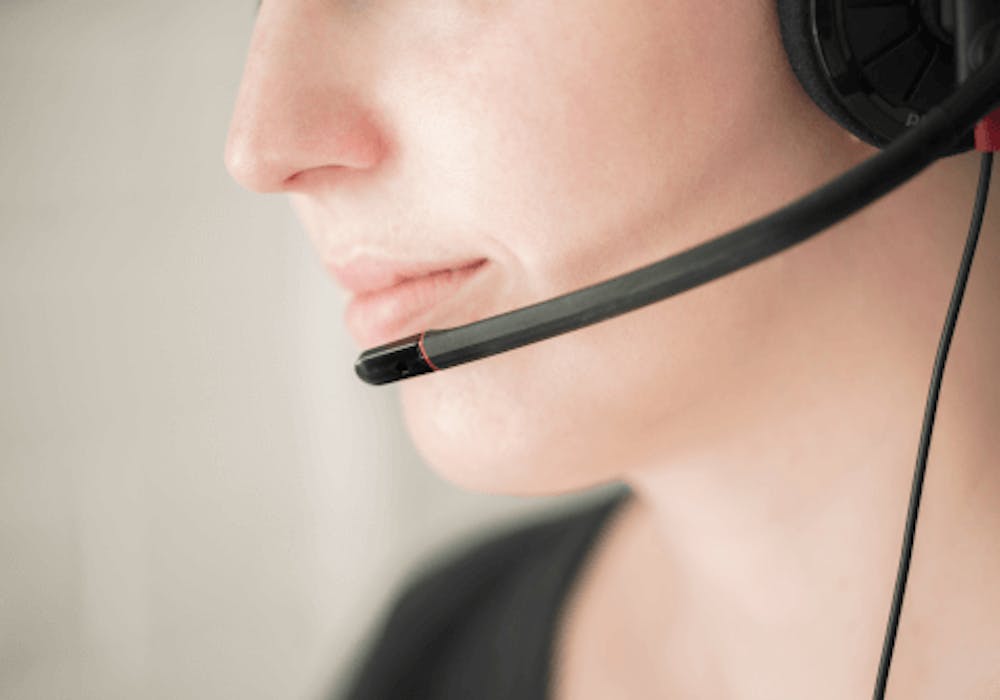 Choosing a new gas or electricity supplier for your business could help to reduce annual expenditure and lower existing overheads. A simple switch to a new energy contract could provide you with more funds to reinvest in other areas of your business, and help you to work towards a greener future.
Working with a GEAB energy consultant can save time and money, while ensuring you make the right choice to support your business.
How long does switching business energy suppliers take?
Once you've decided to switch business energy suppliers, it usually takes around 28 days for the transfer to take place if you're out of contract.
If you're still in contract with your existing supplier, the timeframe can take up to six weeks.
Your energy consultant will spend this time in contact with your existing supplier to oversee the switch. Regardless of who you're switching to, your location, or the nature of your business, there will be no interruption to your energy supply while your new provider completes the switch.
How do I protect my business from rolling energy contracts?
Ensure you're aware of the end date of your current energy contract. This enables you to take advice from an energy consultant, and switch to a lower cost supplier tailored to meet the needs of your business, to ensure against energy wastage and overpayment.
Do I need to give my current energy supplier notice at the end of my contract?
Businesses have a responsibility to inform their current supplier if they intend to switch, with an agreed notice period, sometimes called a switching window, which is usually around 30 days.
Some energy suppliers will accept your leave of notice over the phone. Some have an online form for you to fill in, and others request your decision to switch in writing.
Why do I need to give my current energy supplier notice?
Informing your energy supplier if you intend to switch is important for your business because it will save you money.
When a fixed-term contract comes to an end, as many energy suppliers automatically put their customers on an expensive 'default' rate. If you're aware of the end date of your current fixed-term contract, your business can avoid paying these default rates.
Once you're past the end of your contract, and your business account has rolled onto a default rate, Ofgem uphold your consumer right to switch supplier whenever you have the opportunity to save money and lower consumption levels with a new supplier.
Giving notice to your existing supplier also speeds up the process, as it prevents them from objecting to your switch. An objection from them can slow down your switch to a new, lower-cost energy supplier, so it's important you tell your supplier if you've made the decision to leave.
Why is my energy switching notice period longer than 30 days?
The notice period for your existing commercial energy supplier is typically 30 days before your contract end date, but it could be 90 days or even longer. We recommend you check your contract terms and conditions, which inform you of the end date for any fixed-term period.
Why is my current energy supplier objecting to my switch?
Under certain circumstances, your current energy supplier can object to your request to switch suppliers. If this happens, they can block your energy switch until their objection has been lifted.
An objection may be filed if:
• Your energy supplier believes you've broken one of the terms agreed in your contract.
• You haven't provided them with enough notice of your decision to leave.
• You have been in debt to your current supplier for longer than a 28 day period.
• The requested date of transfer falls before your current energy contract has ended.
• Your premises has multiple meters, which are not all able to be switched on the same day.
An objection from your current supplier can take a few days to resolve, so it will slow down the switching process. Unfortunately, this is far more often in the commercial market because some energy suppliers are eager to place your business onto a rolling contract with higher out-of-contract rates, while the objection is filed and investigated.
If your old energy supplier raises an objection, they should contact you to inform you which steps you need to take next, and you will need to clear the objection with them before you are able to progress with your switch to a new energy supplier.
Objections aren't unique to the business energy market, but they unfortunately tend to occur more frequently.
How do I choose a new energy contract for my business?
The commercial energy landscape can be both time-consuming and complex to navigate.
There are a huge amount of tariffs on the market, and without a deeper understanding of your consumption habits, and ways to reduce consumption, as well as effective solutions to support a cost-effective switch, you can't always be confident by simply basing your energy switch on lower costs alone.
The energy consultants at GEAB do more than just advise on lower tariffs, with a full-service consultancy available to ensure you future-proof your business against cost, reduce consumption levels to meet UK Net Zero targets, are aware of effective measures you can take towards greater efficiency, and concentrate on running your business, while we search the energy market to negotiate the best contract terms for you.
Inflated energy costs shouldn't be viewed as a necessity, it's always worth consulting GEAB to work alongside your business, to avoid spending more than you need, either due to an existing, long-term energy contract, or because you don't have the time to explore your options at the end of a fixed term contract.
What initially seems like great deal a year ago might not be working for your business right now. Switching with GEAB will present you with an overview of your required business usage, along with the clearly outlined terms and conditions of your new contract. This ensures you understand what's required of your business in terms of your contract duration, necessary notice periods, and are aware of end dates when it's time to consider letting us take care of your next energy switch.
To find out more about switching supplier and pay the lowest costs on utility bills across your business, please contact the experts at GEAB for free advice. Our Energy Experts are ready to take your call 9am-5pm, Monday to Friday on 0800 084 3477.
Frequently asked questions
How do I switch business energy suppliers?
Contact GEAB and please ensure you have a copy of your most recent commercial gas and electricity bill for a quick, independent comparison based on your commercial usage.
Who looks after my account after the switch?
GEAB appoint a Strategic Account Manager to all customers, responsible for every stage of your journey, resolving any issues, and providing a fast and efficient response. Customers are contacted on a three-monthly basis to discuss their account and ensure billing is accurate and customer satisfaction is high, along with receiving relevant energy updates.
Do GEAB charge for this service?
GEAB currently follow a clear and transparent uplift model, with the Strategic Account Manager and/or Energy Services Team commission rates embedded into contracts within either the unit rates or standing charge. We fully disclose the margin made by ourselves to all customers at point of sale.
Let us help
If you would like to discuss the information shared in this article, or you would like to receive a free energy quotation please fill in your details below.