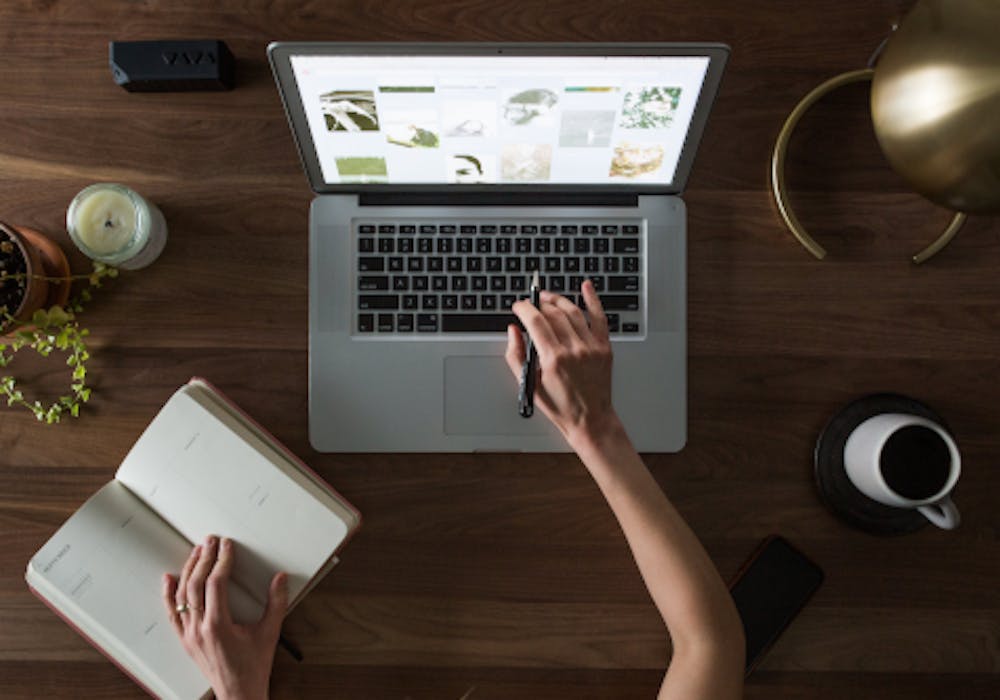 If you want to make your business greener but you're not sure where to start, we've got the solutions to have you on your way to reducing climate change and making your business more sustainable in a matter of days...
1. No more plastic
As a small business, you may think scrapping plastic bags won't make much of a difference, but when you consider the UK is home to six million SMEs, which collectively represent 60% of the workforce, those small changes could make a considerable difference.
Since the UK plastic bag charge came into effect in 2014 with a 5p charge on plastic helping to encourage shoppers to invest in a Bag For Life, the use of single-use plastic bags has been slashed by 80%. In terms of customers, introducing reusable or paper bags makes a confident statement about the green credentials of your brand, which is a far more attractive option to than remaining part of the climate problem.
2. Greener break times
Swap to reusable items in the canteen or staff kitchen.An estimated 8.3 billion tons of plastic has been produced since the 1950s, but only 9% has been recycled. As an organisation, you can do your bit by banning single-use water bottles, and ideally, replacing these with environmentally-friendly water bottles featuring your own branding.
Despite the fact plastic cutlery is used for just three minutes before we throw it away, 269,000 tons of plastic cutlery items contribute to plastic pollution. Many people are unaware cutlery can be recycled, which leaves much of the plastic in landfills or incinerated.
Less than 1% of coffee cups can currently be recycled, so that office coffee habit contributes to plastic pollution. While many coffee suppliers promote their cups as recyclable, the complex way they are produced means the majority of cups do not end up being recycled. If you're looking to make a switch with impact, helping your staff to ditch their takeaway coffee with an office coffee machine as a greener alternative could make a dramatic difference.
3. Go paperless
Do you really need to print-off that document? Reviewing documents on-screen means no more energy-guzzling printer, and when it comes to invitations, notices and staff updates, a quick email avoids paper waste. This might not be entirely possible for all businesses, but by choosing online methods over paper whenever possible, you will produce far less waste.
If you run a shop, consider offering digital receipts instead of printing ones. A recent study found 54% of UK shoppers aged 35-45 preferred digital receipts, whilst the number was higher for 25–35-year olds at 55%. The statistics were lower for over 55-year-olds at 36%. Just offering customers the option can go a long way, and ensures you're staying adaptable as an SME and keeping up with the changing ways of business.
4. Green team
Designate a member of staff to keep your business sustainable, with a launch meeting to swap ideas. These can be simple changes such as offering incentives to customers who bring their own bag or used packaging from your shop to recycle.
If you don't have enough staff for a green team, showcase the ways your business is actively supporting the environment with greener measures across social channels, and ask for ideas from any employees and customers, based around what your business offers. Exchanging ideas and offering rewards can make a great impression and shows your ongoing commitment.
5. Recycling
You don't have to limit your recycling to just paper and plastic, with options for metal, certain food wastes or even electronic waste too. Having more options for your staff and customers ensures you make the right impression by optimising your recycling efforts as a going green company.
Conduct a waste audit of your SME to help gain a better understanding of what materials could be recycled, and by reducing the amount of waste you put into landfill, you reduce costs by paying less landfill tax.
6. Centralise suppliers
Purchasing supplies for one individual at a time can be costly, especially if you already have those materials in the business. Think about the office supplies your team use, are they all used at the same time? To eliminate unnecessary purchasing of plastic products, set up a centralised supply library, where people can borrow items when needed.
If you're unsure about the green credentials of anyone in your supply chain, ask to see their Corporate Social Responsibility (CSR) policy. A CSR policy is used to show how a business works ethically and considers the social, economic and environmental impacts of what it does. If your suppliers don't measure up, start looking for other sustainable providers instead.
7. Think about greener travel
If your business offers deliveries, consider offering a Click & Collect option, or reduce the number of deliveries for your business by lengthening delivery slots. Let customers know you're actively reducing the carbon footprint of your business by consolidating drop-offs to allow for longer delivery times.
Suggest car sharing options for staff, encourage cycling to work incentives, and investigate the future of your commute by finding out more about EV installation with GEAB.
8. Switch to a green energy supplier
Show your commitment to the environment by switching to a green energy deal for an instantly more ecologically sound way of powering your business. As well as delivering the best available deals, GEAB offer the most energy-efficient solutions, reviewing your commercial energy-use in granular detail to ensure you lower costs and consumption.
GEAB energy advisors provide expert insight across all aspects of going greener, for further details, contact GEAB today from 9am-5pm.
Frequently asked questions
How do I switch business energy suppliers?
Contact GEAB and please ensure you have a copy of your most recent commercial gas and electricity bill for a quick, independent comparison based on your commercial usage.
What grants are available for EV infrastructure?
Funding schemes are available to support EV rollout, including the UK's Plug-In Grant scheme for vehicle funding, along with the Workplace Charging Scheme (WCS), a voucher-based scheme to support charging points. Your GEAB advisor will access your suitability for these schemes, along with all relevant financial incentives and funding options.
What is the Climate Change Levy (CCL)?
The Climate Change Levy is an environmental tax which was introduced in 2001 and applies to businesses in the industrial, public services, commercial and agricultural sectors. The CCL is charged against taxable commodities for heating, lighting and power purposes to non-domestic consumers.
Let us help
If you would like to discuss the information shared in this article, or you would like to receive a free energy quotation please fill in your details below.