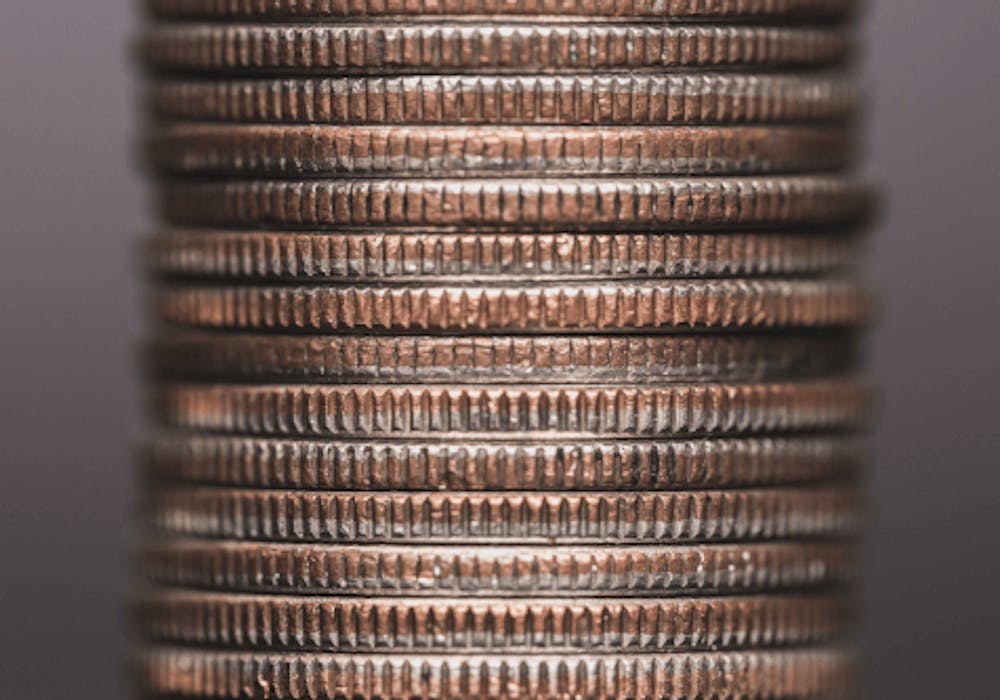 As energy bills continue to soar, making energy efficiency a priority could have a positive impact on the sustainability of your business. Reducing business energy costs could create significant savings, freeing up investment in other areas of your business, and increasing sustainability, with only a few, quick fixes...
Monitoring usage, switching to a better deal from a more efficient provider, and investing in renewable energy sources, could contribute to lower costs for your business, and towards the UK's greener goals.
1. Switch energy supplier
Switching energy provider to a better deal is one of the easiest ways to cut back on energy expenditure, but with business owners distracted by the daily demands of their company, they lose out on lower costs and fewer emissions by remaining with the same supplier.
GEAB energy experts deliver the best available deals, overseeing every stage of your switch, completed within a matter of weeks.
2. Carry out a business energy bill validation
Taking a closer look at your energy bills can flag up incorrect charges which can sometimes occur due to estimated billing, with many businesses overpaying by considerable amounts each year.
GEAB offer full analysis of your existing energy account, including a pre-contract information review of your existing contract(s), meter profiles and consumption, to ensure you only pay for the energy your business has consumed, and evaluating historical billing in granular detail, which may lead to rebates over 48-month periods.
3. Switch off electrical equipment
Businesses may struggle to enforce energy efficiency rules, but switching equipment off overnight can have a considerable impact on your energy bill.
During a one-year period, a desktop computer and monitor can use up to nearly £10 from being left on standby. Multiply that by the amount of workforce users, and you have an annual saving waiting to be made.
4. Rethink your lighting
Leaving on lights can bump up your bills. Motion, occupancy and light-level sensors reduce energy waste to further reduce costs, and as LEDs use 90% less energy than traditional bulbs, and last up to 25-30 years, they could pay for themselves in only a few months.
GEAB energy experts can advice on simple measures which are quick and easy to implement across your business.
5. Discover energy-saving equipment
Did you know, laptops can use up to 90 % less energy than standard desktop computers? Well, you do now! Providing your staff with energy-efficient equipment with an A+ energy rating, means you can expect cheaper energy bills, which offset the initial purchase price in the long-term.
A study by The Carbon Trust found UK workplaces could save more than £300 million per year if they engaged employees in the advantages of improving efficiency.
6. Take a look at window insulation
Small gaps around windows and doors run up your bills and steal your heating. Window Film, a thin laminate adhesive skin, can be installed by GEAB to the interior or exterior of most glass surfaces on any commercial building.
Window films improve overall thermal performance and improve heat retention, which can improve insulation by up to 30%, representing a significant saving across energy bills.
7. Don't waste water
The Energy Saving Trust suggests dripping taps are responsible for up to 5,000 litres of water wastage every year in the UK. A GEAB Water Audit ensures your business is fully inspected against potential wastage, including undetected leaks and drips from any old or damaged pipework.
Switching to a better deal from a new water supplier is always worth considering, and installing a water meter ensures your business is billed on actual usage as opposed to a set bill, which can result in over or under payments. Our experienced water consultants advise your business across the water supplier market, offering potential upgrades to your existing service.
8. Take control of your energy
GEAB provide invaluable insight into monitoring usage, helping business owners gain greater understanding of their energy usage, and making changes accordingly.
MIMIR, the number one, commercial energy management system, captures critical energy data in real time across buildings, departments, circuits and even individual pieces of equipment. This information enables you to clearly cut costs and reduce your carbon footprint.
Take control of your energy usage with the energy experts at GEAB. The team are waiting to take your call from 9am-5pm, Monday to Friday, on 0800 084 3477.
Frequently asked questions
How can I reduce my energy costs?
Reducing consumption across your business can range from making simple changes including installing LED lighting systems and improving heat retention with window film insulation; to implementing half-hourly metering systems and Smart monitoring across sites for greater control and insight into energy usage. GEAB can advise on the most worthwhile solutions for your business. Find out more in our guide 6 Ways to Grow a Greener Business.
How can I encourage staff to practice water-saving?
Place signs around the business to promote water-efficient culture and remind employees to be conscientious of use. Encouraging staff to take simple steps such as only using water needed in the kettle, running a dishwasher only when full, and fully turning off taps. Encourage employees to get involved and contribute ideas towards water-saving goals.
What is energy efficient water tech?
These devices save water and energy by minimising the use of heated water. Water efficient taps are a great way to save on water. Automatic and sensory taps are also a good option, eliminating the risk of taps being left to run. If you can, install a rainwater harvesting system for any landscaping and cooling needs.
What is meant by Carbon Footprint?
The term carbon footprint refers to the amount of carbon dioxide released into the atmosphere due to the specific activities of an individual, an organisation, or within a community. The UK aims to reduce these harmful emissions in line with the 2050 Net Zero target to create a more sustainable future.
Let us help
If you would like to discuss the information shared in this article, or you would like to receive a free energy quotation please fill in your details below.