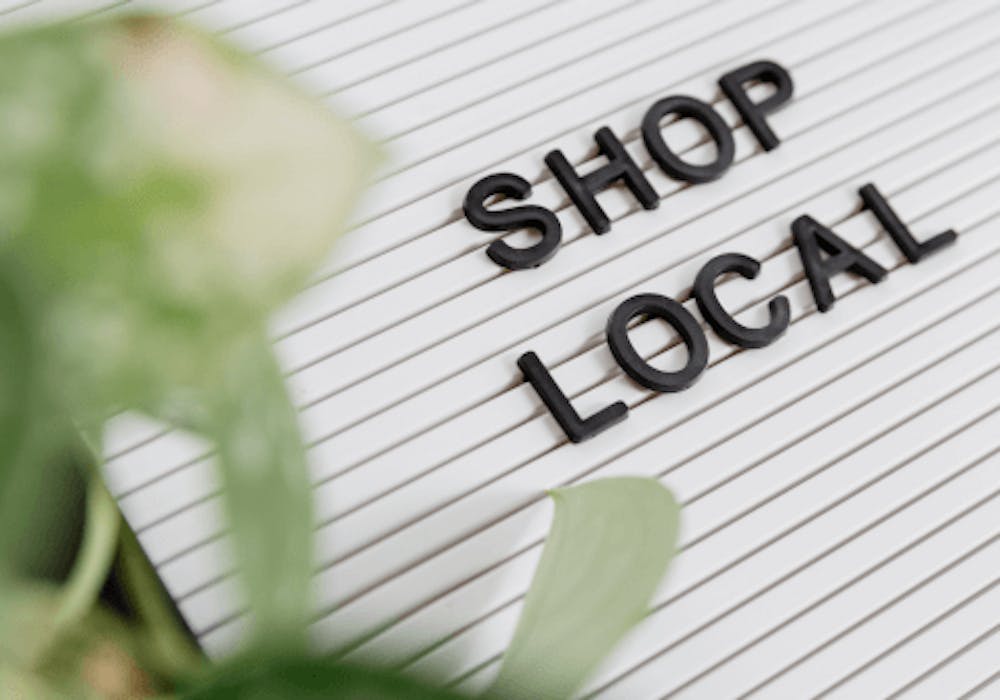 The UK has a target of hitting Net Zero by 2050. Reducing your carbon emissions can not only result in significant savings across energy bills, but also promotes environmental integrity within your brand to existing and new customers.
The first place to start is by setting realistic goals and working collectively with your team to achieve them. Getting everyone on board helps to achieve these targets much quicker, and you could even introduce incentives to reward team members for helping to reduce emissions and cutback on costs.
1. Learn more about your carbon footprint
You need to be aware of the current carbon footprint of your business before you can take measures to reduce energy usage. Your carbon footprint refers to the amount of greenhouse gases your company is responsible for releasing into the atmosphere. Once you have a rough idea of how the carbon emissions produced by your business, you can start taking proactive steps towards reducing it.
 For example, power consumption is one of the biggest drains on energy resources, but by making changes such as installing smart technology, you can become more carbon neutral. You can also look at converting your business vehicle, if you have one, to an electric vehicle (EV) and encouraging colleagues to carpool during their commute.
2. Where do you source your energy supply?
As a business, the majority of your carbon emissions will be produced by your energy supply. Switching to a green energy supplier who offers renewable energy can make your business far more eco-friendly and could help to reduce energy bills.
If your business can make the initial investment, generating energy via solar panels, for example, can help you to hit renewable energy targets, and look forward to a reduced spend. In the meantime, small changes can still make a big impact, such as using LED bulbs, fitting draught excluders, and wrapping up a little warmer so you can lower the thermostat.
3. Offset what you can't eliminate
Your business will never be able to eliminate 100% of your carbon emissions, but you can try to offset those emissions. Carbon offsetting allows organisations to purchase Carbon Credits, making investments in projects working towards reducing greenhouse gas emissions, such as renewable technology, biomass generation plants, or reforestation.
The GEAB team can work alongside your SME to explore solutions, deliver the best deals on energy, and offer free impartial advice on working towards a greener outlook for your business. Our Energy Experts are ready to take your call 9am-5pm, Monday to Friday on 0800 084 3477.
Frequently asked questions
Net Zero refers to the balance between the amount of greenhouse gas which is produced, versus the amount which is removed from the atmosphere. We will reach Net Zero status when the amount we add is no more than the amount subtracted. The UK hopes to obtain this status by 2050.
What is meant by Carbon Footprint?
The term carbon footprint refers to the amount of carbon dioxide released into the atmosphere due to the specific activities of an individual, an organisation, or within a community. The UK aims to reduce these harmful emissions in line with the 2050 Net Zero target to create a more sustainable future.
How do I switch business energy suppliers?
Contact GEAB and please ensure you have a copy of your most recent commercial gas and electricity bill for a quick, independent comparison based on your commercial usage.
Let us help
If you would like to discuss the information shared in this article, or you would like to receive a free energy quotation please fill in your details below.